Otaku no Video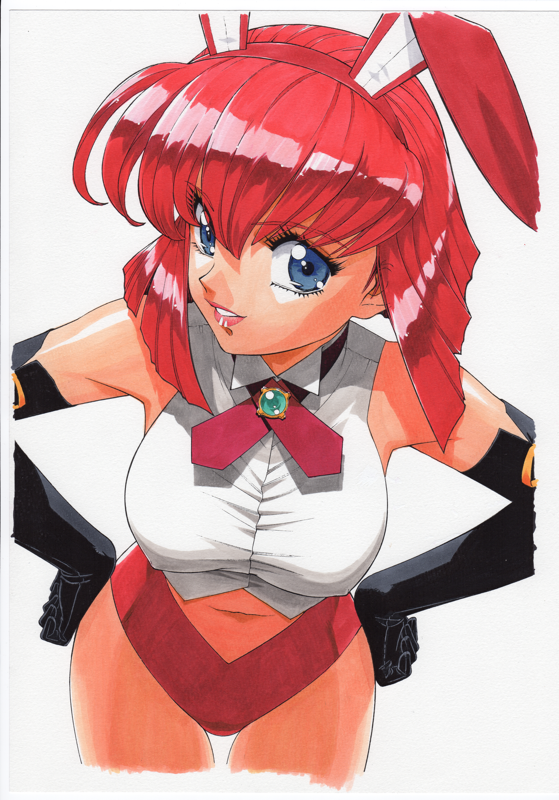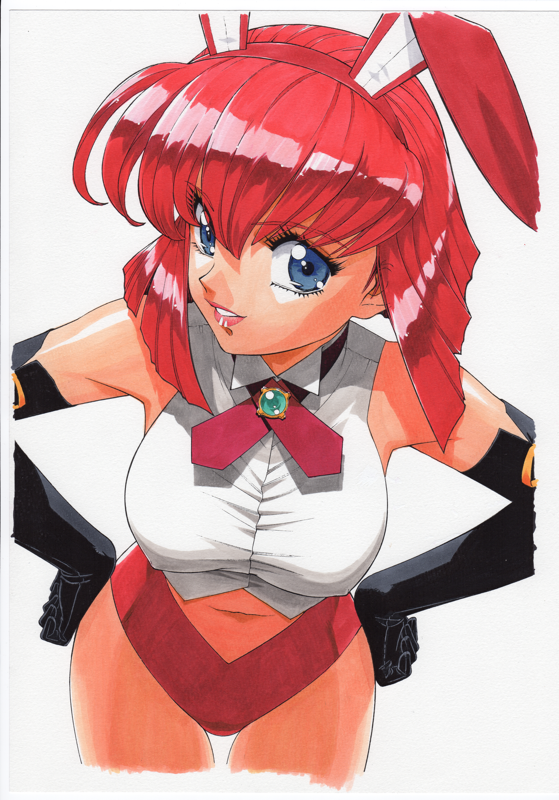 Otaku no Video
Japanese w/ English subtitles
Format: BD-50, DVD-5
Region: BD: Region-Free / DVD: 1 - NA
Rating: n/a
Run Time: 100 min
Released: 1991
Aspect Ratio: 4:3, COLOR
Extras: BD: Liner Notes, Poster, Manga, New Artwork, Color & Line Art, 3 Commentary Tracks, more; DVD: Updated Liner Notes, Original Trailer, Previously Unreleased Artwork
Director: Takeshi MORI
Screenplay: Hiroyuki YAMAGA, Toshio OKADA
Voice Actors: Koji TSUJITANI, Masami KIKUCHI, Rena KURIHARA
Warning: Contains Brief Nudity, Adult Situations
© 2001 by Gainax-Toshiba EMI
Can be shipped anywhere in the World, except for Japan, China and Taiwan.
International Intrigue: If you order a Blu-Ray set for delivery to Canada, our Shipping Ninjas will cleverly redirect your order to a Toronto fulfillment warehouse, which means no Customs duty or processing fees! One caveat, however: your order can't also contain items that have to be shipped from the USA. We can also handle our other Blu-rays this way as well.
Available as: DVD - $9.99, Basic Blu-Ray disc - $30.00, Premium Blu-Ray set - $60.00
Resistance is Futile! You will be Otakunized!
A true treat for true fans of any genre, Otaku no Video ("Fan's Video") is an outrageous mockumentary that combines the superb animation that made GAINAX one of Japan's best-loved animation studios with truly strange interviews with "real animation fans." The result is a thinly fictionalized history of GAINAX that segues into a truly strange SF adventure.

Sit back and enjoy as a small band of Otaku (fans) set out to "Otakunize" the human race!

AnimEigo's special limited edition Blu-Ray Otaking Edition of Otaku no Video contains both episodes: "Otaku no Video 1982" and "New Otaku no Video 1985", multiple subtitle options, 3 commentary tracks, copious extras, liner notes, mini-poster, new manga, and an exclusive embroidered patch.
The Premium version of the Otaking Edition adds a 180+ page artbook and a chipboard case to hold both Blu-Ray and book.
Considered the "Bible" for true Anime Fans.

Character designs by Kenichi Sonoda (Bubblegum Crisis, Gunsmith Cats).

Also available on DVD.

Check out our extensive Otaku no Video Wiki!
Otaking Add-ons
We have a limited number of extra items available for the purchasers of the Otaking Edition.
IMPORTANT: These items will only be sold to customers who have purchased the Otaking Edition, either from this website or via the Kickstarter campaign.
The Large (GX) Artbook is 46 pages long, 24 in color. The Small (GP) artbook is over 180 pages long, 20 in color, and includes a portion of the original script and the complete storyboards of both episodes. The patch is about 4 inches in diameter.
Note: all Otaku no Video Blu-ray versions already include a patch. The premium set also includes the small "GP" artbook. The GP and GX artbooks largely overlap in content, but we did the larger size because some people wanted the color illustrations in a larger size.
The items available differ depending on the shipping destination (USA or International)
We're currently not shipping the artbooks internationally because the postage costs more than the books!
The price of the patch includes shipping when shipped outside the USA.